It has an interactive dashboard as well that can be accessed from any device. All the data can be accessed remotely with Galaxy Note 10 Monitoring Software. First of all, you need to create a new Galaxy Note 10 Spy App account on its official website.
Spy galaxy note 8 whatsapp - Mobile spy iphone 6 vs galaxy note 8
This can be done by providing your email id and setting up a strong password. Later, you can access your mail to verify your account as well. Then follow the steps to move on. Get a subcription then you will receive an confirmation email. Now, in order to hack Galaxy Note 10, you need to physically access the device at least once. If the device is unlocked, you can use a third-party tool to remove the lock screen on the device.
Cell phone spy software for samsung galaxy note 8
From here, you can download the APK version of the tracking app. Once the app is installed, you have to log-in with your own account credentials. Install the app and launch. Choose to keep or remove the app icon after installation. Now, enter Galaxy Note 10 Spy App login details that you have created in step 1 and grant the needed permissions to the app to start hack Galaxy Note You can even remove the app icon and let it run in the stealth mode.
Switch back to your computer and log in Galaxy Note 10 Spy Software online dashboard with your monitoring app account.
spyware op iphone;
Post Your Comment Here!
sms spy samsung galaxy note.
Spy galaxy note 8 whatsapp;
Spy on Galaxy Note 4/5/8 via Galaxy Note Spy App - Android Spy App.
cell phone tracker now.
free spy call software samsung mobile;
Now, you are able to remotely hack the target Galaxy Note 10 phone. After all, safety is the number one priority. You can also view and download photos, videos or voice files attachment from target device. Track Call Logs Galaxy Note 10 monitoring software allows you to instantly view the complete call history on a monitored phone. The call logs are displayed in a chronological way including contact names, phone numbers, created time, call duration, and the types of calls such as incoming, outgoing, missed or rejected calls.
Track GPS location Track the past locations of the device and the path taken by the user to know their location history. Monitor the real-time location of a device to know the exact whereabouts of the targeted user.
Spy Phone Samsung Galaxy Note 8 – preinstalled with – Android Spy Software
Set safe zones and get immediate notifications whenever your child enters or exits them. Determine route history and most frequently visited locations. Monitor web browsing Keep track of what your kid read or watch online. This feature allows you to monitor web browsing history as well as bookmarks, times, dates and durations immediately on your Control Panel.
Use the blocking option to prevent your child from visiting dangerous or inappropriate sites. Browse Text Messages Instantly view a complete record of all sent and received messages including chat list history, sender and receiver names, actual text messages, and the number of messages in each chat.
Galaxy Note 4/8/9 Spy Software-Free Download.
How to track a galaxy note 8 phone - Spy apps for android free.
Samsung Spy Software?
How Samsung Spy Software works?!
Similar to PhoneSpector, this software can monitor practically all Android phone activities, like texts and Chrome history. The added bonus this app brings to the table is that you get free lifetime upgrades when phone software changes. With their Basic Plan, you can monitor the typical phone information like calls and text messages, contact details, GPS location, browsing history, and app details. You can remotely take a photo from the phone, and view images and videos. PhoneSpector is a newer Android spy app that also works very well on iPhones and does not require any access to the monitored phone.
PhoneSpector has more advanced features than other products on the market.
cell phone spy zone exchange.
Spy on Samsung Galaxy Note 5 via best Note 5 tracking software.
Galaxy Note 8 Spy Software - Spy on Galaxy Note 8 without anyone knowing!
does att offter spyware for my cell phone;
The installation of this app is much faster, it can monitor all iPhone and Android phone activities, and an icon will not appear on the phone. Hopefully, you take away from this article how to track Android phone and find the perfect Android cell phone spy app for you. From experience using my free Android spy app, using this type of technology is definitely worth it and I recommend getting a paid Android spy app over a free one.
How to Spy on a Samsung Mobile Phone?
Check out our full list of the top cell phone spy apps! Cell phone spy software enthusiast and researcher. With over 8 years in the business I can offer the most comprehensive analysis and recommendations for virtually any program on the market.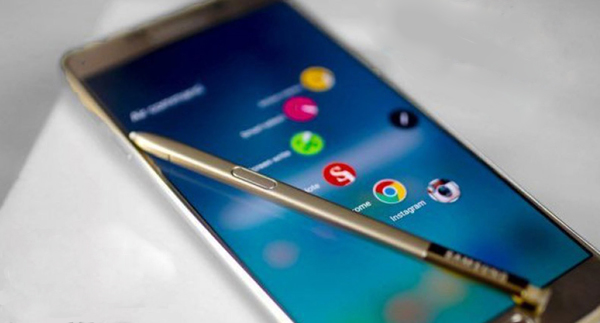 Free lifetime upgrades and LIVE people answering the phones. Free upgrades and no monthly fees. Auto Forward Review Great for beginners!
How to Spy on Samsung Phones. NO Rooting Need.
Easy to download and easy to use. Perfect for the novice user.